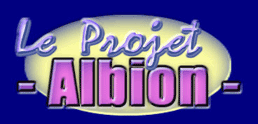 Savage's Genealogical Dictionary of the First Planters
A GENEALOGICAL DICTIONARY
of THE FIRST SETTLERS OF NEW ENGLAND,
SHOWING THREE GENERATIONS
OF THOSE WHO CAME BEFORE MAY, 1692,
ON THE BASIS OF FARMER'S REGISTER.

BY JAMES SAVAGE,
FORMER PRESIDENT OF THE MASSACHUSETTS
HISTORICAL SOCIETY AND EDITOR
OF WINTHROP'S HISTORY OF NEW ENGLAND.

WITH TWO SUPPLEMENTS IN FOUR VOLUMES.

[[Corrected electronic version copyright Robert Kraft, July 1994]]

Baltimore GENEALOGICAL PUBLISHING CO., INC.

Originally Published Boston, 1860-1862

Reprinted with "Genealogical Notes and Errata,"
excerpted from The New England Historical and Genealogical Register,
Vol. XXVII, No. 2, April, 1873, pp. 135-139

And A Genealogical Cross Index of the Four Volumes
of the Genealogical Dictionary of James Savage, by O. P. Dexter, 1884.

Genealogical Publishing Co., Inc. Baltimore,
1965,1969,1977,1981,1986, 1990

Library of Congress Catalogue Card Number 65-18541
International Standard Book Number: 0-8063-0309-3
Set Number: 0-8063-0795
Volume 1 - Volume 2 - Volume 3 - Volume 4 - Vol3, pp 422-423
This 4-volume dictionary lists early settlers and gives biographical data, relevant to genealogists, but also to students of early local history in Massachusetts. It can also be found at http://www.usgennet.org/usa/vt/state/savage/
An extract: (Vol. 1, p. 217)
BOTSFORD, ELNATHAN, Milford, eldest ch. of Henry, m. first, 12 Dec.
1664, Elizabeth d. of John Fletcher, had only Elizabeth b. 1665; and m. sec. w.
12 Dec. 1667, Hannah, d. of Timothy Baldwin, had Esther, b. 1668;
Samuel, 1670; Mary, 1672; and Joanna, 1674; beside Henry, Joseph,
Timothy, John, Hannah, and Sarah, nam. in his will of 4 Aug. 1691;
those others being also nam. exc. Joanna. HENRY, Milford 1639, had
by w. Elizabeth wh. join. the ch. 1640, Elnathan, bapt. 14 Aug. 1641; Elizabeth
and Mary, prob. tw. 21 May 1643; Hannah, Dec. 1645; Esther, 1647;
and Ruth, 1649. His will of 1 Feb. 1686, is foll. by the inv. of 15th
Apr. same yr. ment. w. Elizabeth and the ds. of wh. Hannah was d. leav. the
will says, four ch. Elizabeth m. 27 June 1665, Daniel Baldwin; Mary m.8
Jan. 1668, Andrew Sandford; Hannah m. 12 Mar. 1671, Nathaniel
Baldwin; Esther m. 27 June 1665, Nathaniel Wheeler of Newark;
and Ruth m. John Baldwin of Newark, both rem. from M. He d. says
Lambert, in 1686. The name long, contain. there.
Le Projet AlbionŠ 2000-2001
Contact technique: projetalbion@free.fr
Mise ŕ jour: 28/05/2002